SPECIAL FEATURES:
The machine is accurate, durable and easy to maintain, It is suitable for trimming leather ware, to pare leather articles such as footwear, leather belts, bag and cardboard.
Models CJ-202A and CJ-202-1A with Clutch motor are easy to operate, easy to start and atop and gibe improved quality with reduces defects.
For processing thick or hard leather use models CJ-202B or CJ-202-1B since the standard motor can provide more power, for best results.
STANDARD ACCESSORIES:
3 rigid supports or roller supports, oil can, flat screw driver, spanner for removing cutter cover and sharpener for grinding wheel 1pc each.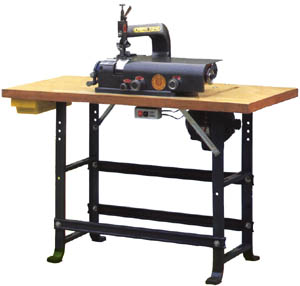 CJ-202B
(CJ-202-1B)